Note: Orders that will ship to locations outside of the US are subject to a $50 minimum order or additional shipping fees (billed after checkout).
DeArmond Monkey-on-a-Stick Reissue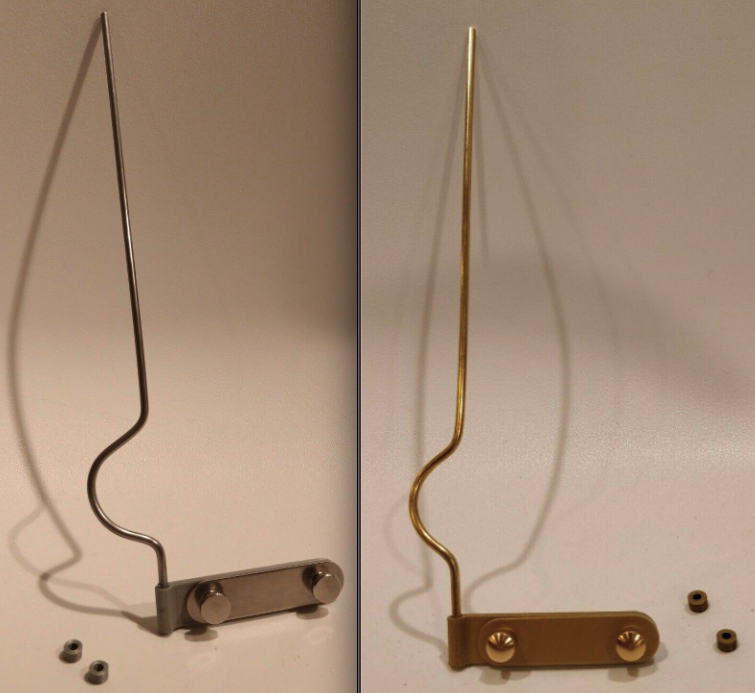 Finally, a solution for orphaned DeArmond pickups! The least invasive way to mount a pickup on your archtop. Steel pressure rod, 3D-printed base plate, stainless steel top plate. Includes 2x "pressure nuts" for holding loose pickups in place. Works with both vintage and reissue DeArmond pickups.
(Gold color currently sold out)
Dearmond Monkey-on-a-stick reissue $70 
Replacement mounting plate and screws for original Dearmond Monkey-on-a-stick mounts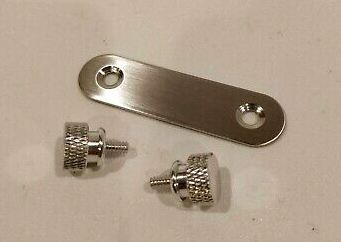 Metal plate and 2x thumbscrews. Fits the original size and threading of the original Monkey-on-a-stick mounts, for those of you who are missing parts and hope to restore one.
Dearmond Monkey-on-a-stick replacement parts $15 
Audio Technica Lavalier Mic: bridge mount + soundhole mount pack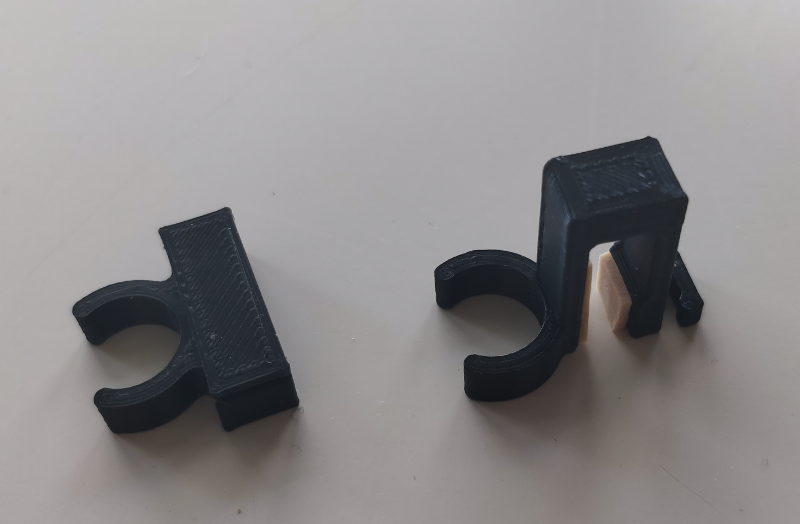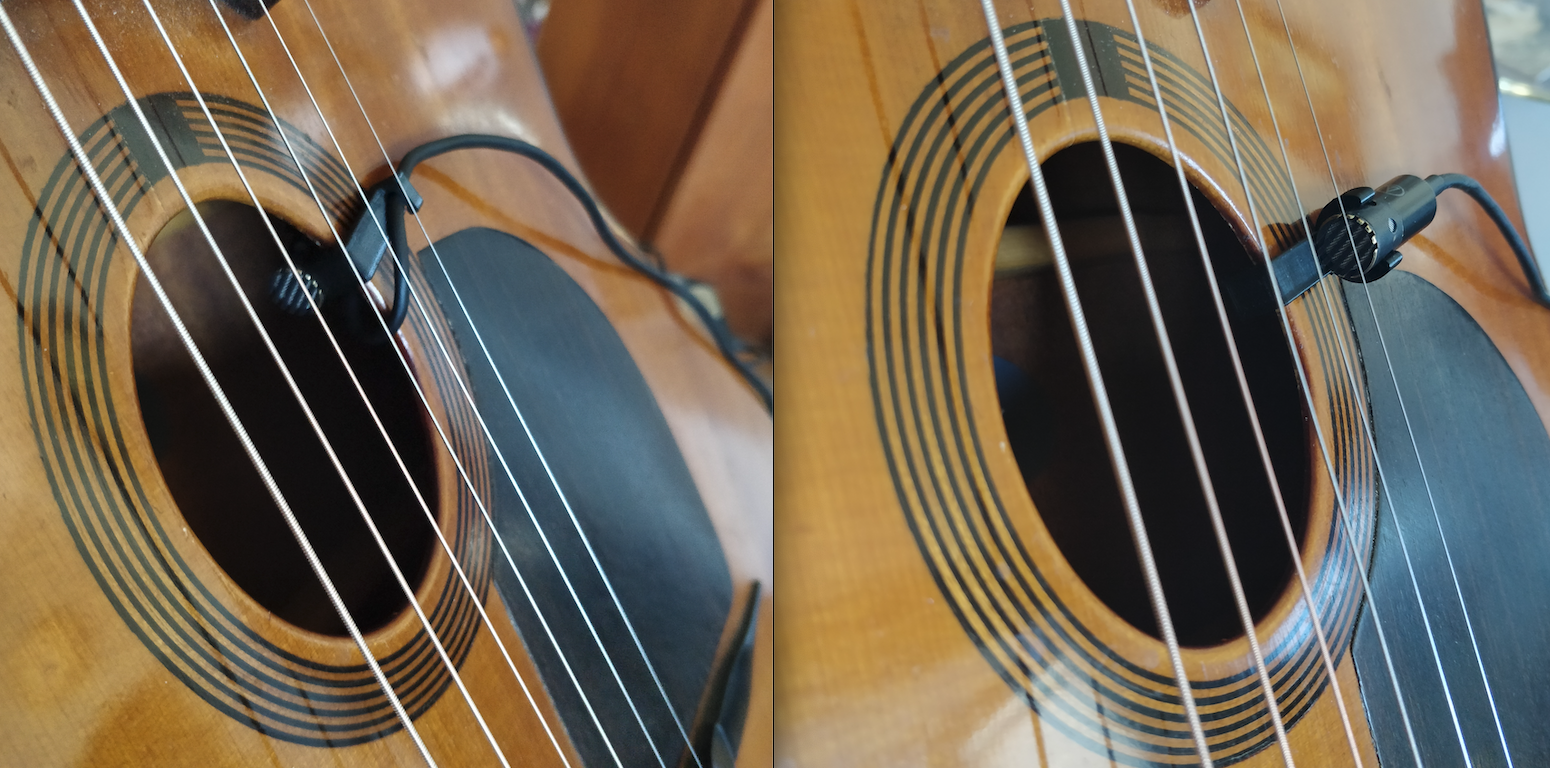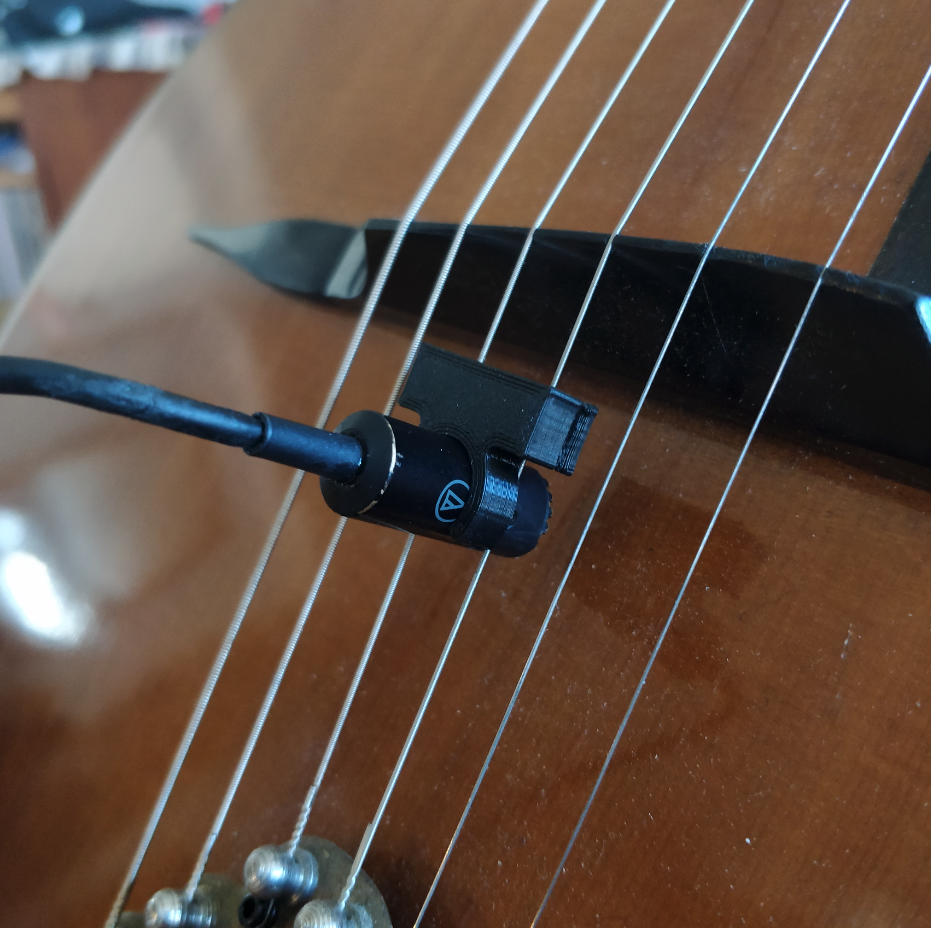 2 mounting options for your Audio Technica lav mic (Pro 70 or AT831b models) to your Selmer Maccafferi or Archtop guitar!
Mounts on the strings behind the bridge, points straight down at your guitar's top. Couldn't be easier! Recommended for "D-hole" style Selmer copies or archtops.
Mounts on your soundhole, externally or internally (internal recommended for oval-hole selmacs). Handy cable clip on the other side.
AT Bridge + Soundhole Mount Pack $12 
Audio Technica Lavalier Mic: bridge mount with adjustable screw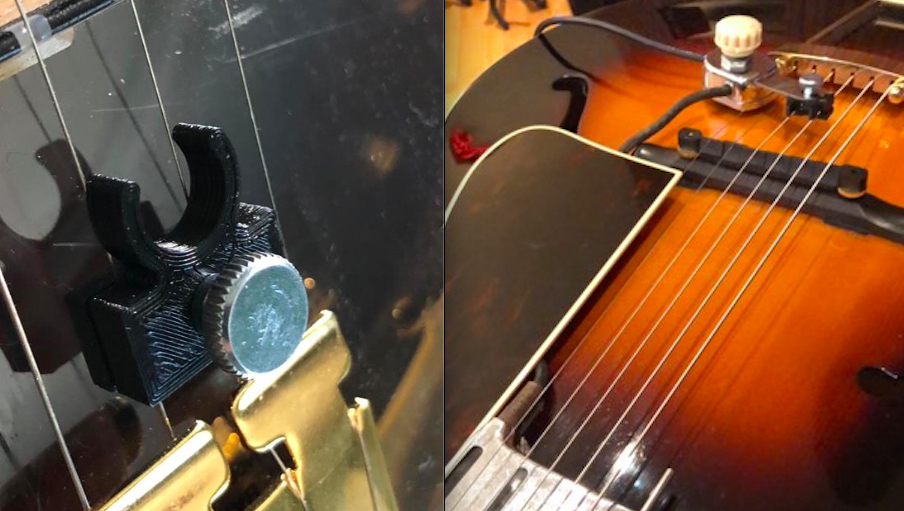 Similar to the Bridge Mount, but with a screw that allows you to tighten the fit. Useful for banjos or instruments with very thin string gauges.
You can also use this little fella to screw on a DeArmond control box (see 2nd pic above)
AT Adjustable Bridge Mount $15 
Audio Technica Lavalier Mic: replacement battery cover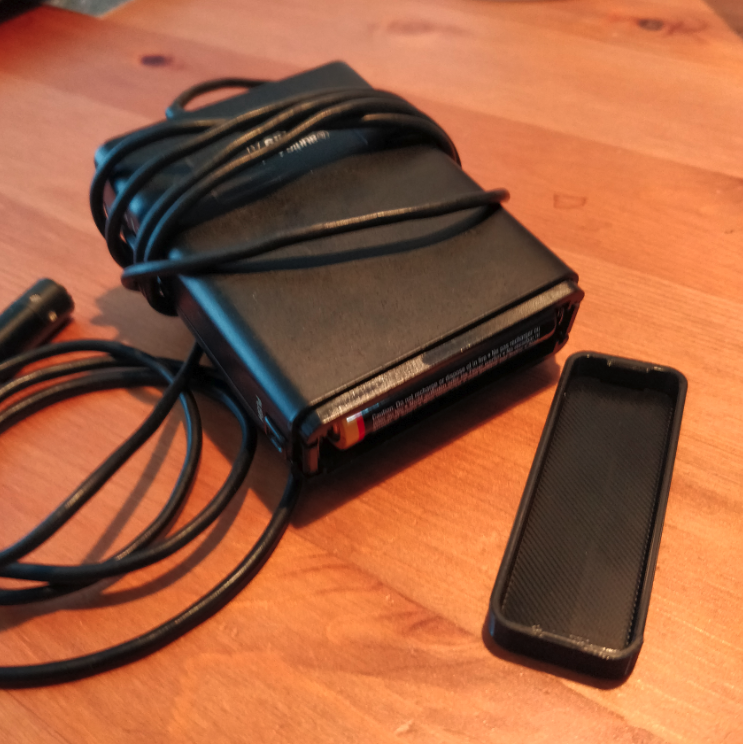 It's only a matter of time, you will lose this battery cover. Luckily I have the replacement for you! Made of 3d-printed PLA.
AT Pro 70 / 831b Battery Cover $6 
"The Stick" Minimalist Amp Tilt-back Stand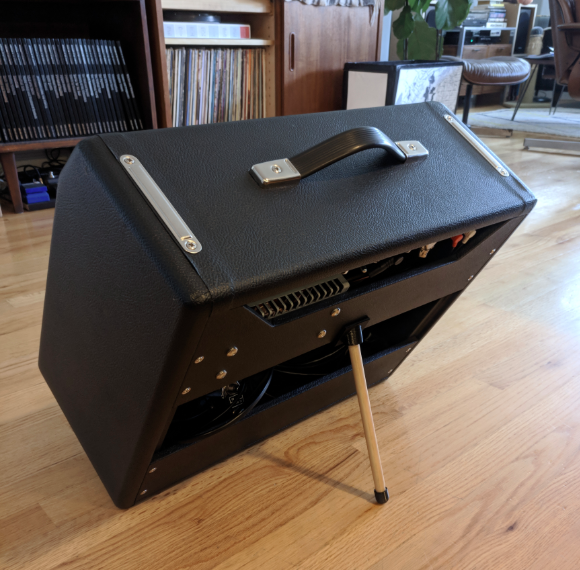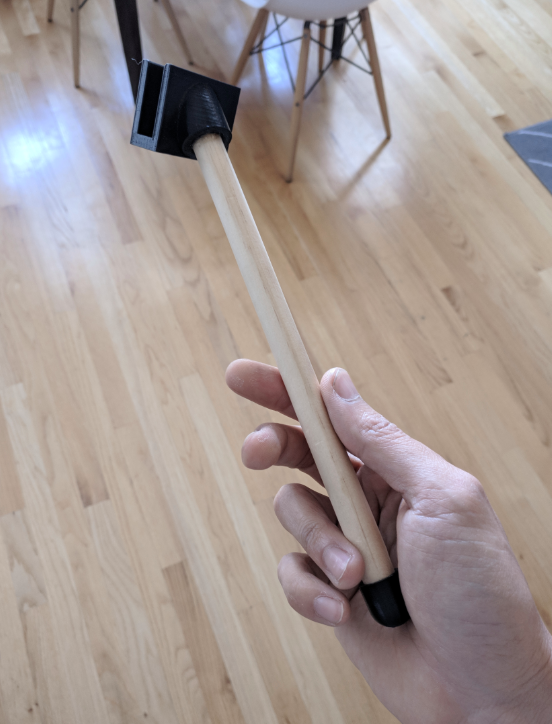 Tilt that amp back and point that speaker at your face where it should be. Minimal weight and footprint. Just throw it in the back of your speaker cabinet. Slide it on and off of your amp's back bracing to install. Easy as cake. "The Stick" comes with a grippy rubber end cap so it wont slip around on smooth surfaces. Default length is 12 inches, you can saw it off to desired size.  Comes with instructions on how to calculate the length.
"The Stick" minimalist amp tilt-back stand $15
iPad mount for Hamilton 2-section music stands
A tiny, gig bag-friendly music stand mount for your iPad or smartphone. Works only with Hamilton 2-section folding stands. The thickness of the gap is 12mm and has two securing screws that can be tightened down to about 7mm to ensure your tablet doesn't slip out. Works great with an iPad Air in an Apple leather case + back. Thicker cases may not fit.
iPad Music Stand Mount $20 
Vic Wong – Solo Guitar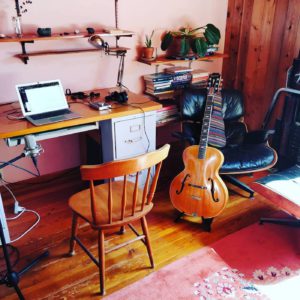 San Francisco guitarist Vic Wong plays arrangements and improvisations of his favorite jazz songs from the early 1930s. Released May 20, 2020
Performed and recorded by Vic Wong on his trusty '47 Epiphone Blackstone. This project was the culmination of an artist residency at "This Will Take Time" in beautiful Point Arena, CA September 21st – 27th 2019.
Digital download link to be provided.
Vic Wong – Solo Guitar: Digital Download $8
Panique: Live @ SoCha Cafe Digital Download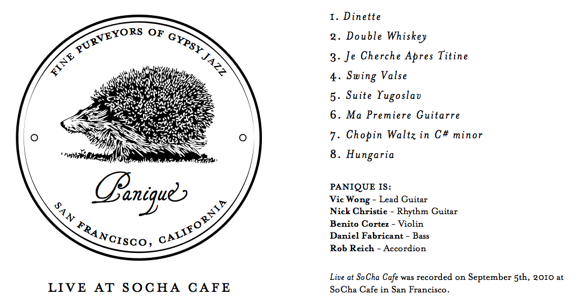 Our live CD, "Live at SoCha Cafe"! It features some of our incredible friends: accordionist Rob Reich, and bassist Daniel Fabricant.
Digital download link to be provided.
Panique – Live @ SoCha Cafe: Digital Download $5