The short version…
I love DeArmond archtop pickups! DeArmond "Monkey-on-a-stick" pressure rod mounting brackets are my preferred removable way to mount them, but nobody reissues them. So I made one from scratch with the help 3D printing.
They are available at my online store.
I also do control boxes now: tone/volume, and volume-only
Video demo:
Update 5/8/2019: I now offer replacement top plates and thumbscrews for original vintage monkey-on-a-stick. See my store.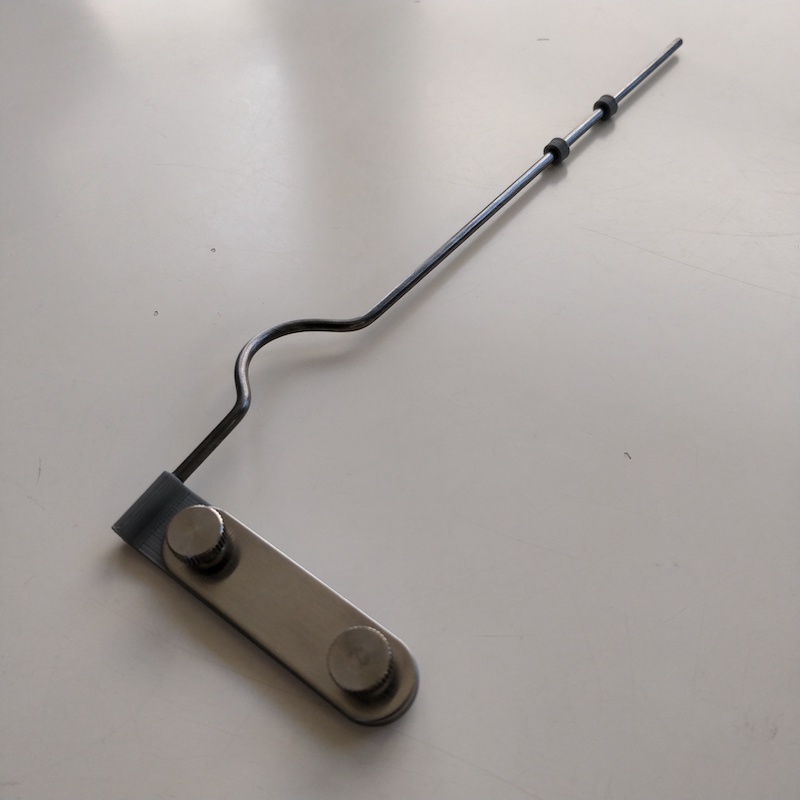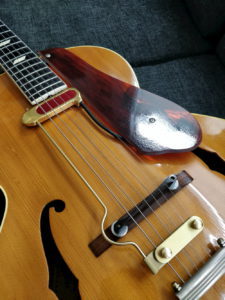 Some background…
Back in the good old '30s and '40s it was unthinkable to put holes in that pretty handmade archtop of yours. After all, who knew if this silly fad of guitar "electrification" was going to last? And what if you wanted to pass that pristine acoustic archtop on to your grandchildren? Trad jazz and swing was surely due to make a comeback in about 75 years.
Continue reading "Project: DeArmond "Monkey-on-a-stick" Reproduction"